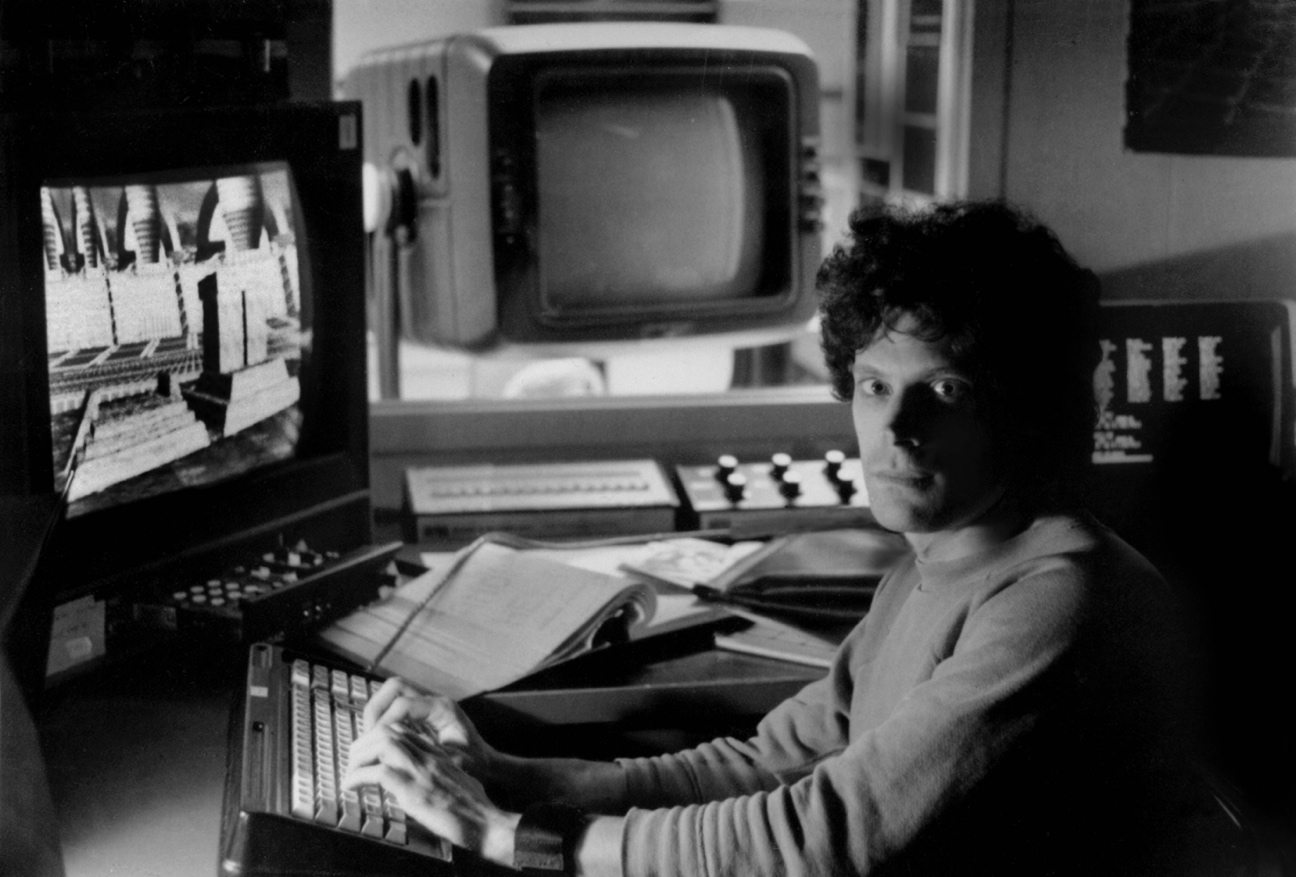 David Em at the JPL Computer Graphics Lab in 1982
David Em is a digital art pioneer.
He painted his first picture with pixels in 1975, designed his first 3-D character in 1976, and built his first virtual world in 1977.
He currently lives and works in Los Angeles.
You can read a personal account about his life and work here.