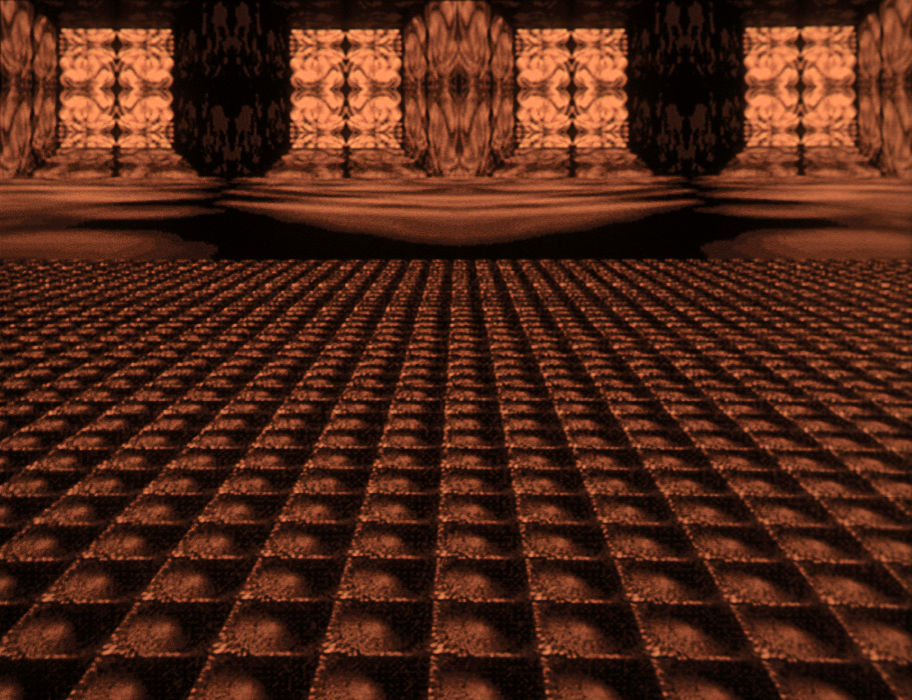 The first description I came across of a computer-generated world was in Gene Youngblood's book Expanded Cinema, probably in late 1972 or early 1973. Gene described a rudimentary 3D simulation system that came out of a collaboration between NASA and General Electric that dated all the way back to 1967. I remember reading that section over and over and not being able to figure out what he was talking about.
After I got hip to pixels at Xerox PARC in early 1975, I got serious about researching the parameters of digital imaging. As a complete outsider in a pre-Google world, this was a daunting task. But with the help of a librarian at the San Francisco Public Library, I found a small black-and-white photo in a magazine (I think it was a copy of IEEE Spectrum) of the 3D hand simulation Ed Catmull made at the University of Utah in 1972.
Once again, I didn't understand what I was looking at. But I figured if it was possible to simulate a shaded hand with a computer, it must be possible to simulate other things as well.
A little after that, I learned about a host of 3D developments taking place at the the University of Utah under the general guidance of Ivan Sutherland. Most of the CG simulation techniques used in films, games, and VR today originated there.
Sutherland started a company in 1968 with Dave Evans called Evans & Sutherland.  E&S was a pioneer of digital flight simulators, which was one of the first manifestations of interactive virtual worlds. They also produced the first commercial color pixel-generating framebuffer (I think we had the second one off the production line at JPL), and in the early 1970s they acquired the technology behind the General Electric system I'd read about a couple years earlier.
Meanwhile, by early 1977 I'd picked up enough 3D chops to create an articulated 3-D insect at Information International Incorporated (III, or Triple-I). Once I worked out how to make it jump and fly, I started working on an environment for it to inhabit, and created a rectangular polygon as a placer object.
That simple rectangle was my first virtual world. When the JPL Computer Graphics Lab got up and running a few months later, I moved over there and was able to take building immersive worlds to a higher level.
In those days much of the effort in the CG field was directed toward the creation of animated films (Toy Story was still twenty years away). Regardless of whether the project was a short feature film clip, a television commercial, or a scientific visualization, the end product was always a linear sequence with a beginning, middle, and end. This was a conceptual hurdle that took me some time to get beyond.
The JPL Graphics Lab had acquired another exotic piece of Evans & Sutherland hardware, the Picture System 2, a monochrome 3D line-drawing system the size of an oven I could design fantastical places with and move around inside them in real-time (this was a big deal, since a single frame made out of pixels could take over an hour to generate). The PS2 was the springboard I needed to replace my third-person point-of-view with a first-person point-of-view.
This fundamental shift in perception was enhanced by playing a computer text adventure game created by Will Crowther called Adventure on the Graphic Lab's PDP 11 that began, "You are standing at the end of a road before a small brick building. Around you is a forest". By entering commands such as "south" or "get lamp" you could move around in and interact with an imaginary text-based world, most of which existed in an underground cave.
At one point, probably in late 1977, I sketched out a paper map of a portion of the Adventure world, thinking I might make a 3D model of it, something I never got around to. But that process helped jumpstart me into constructing a series of my own virtual worlds, including a subterranean one I named "The Underworld".