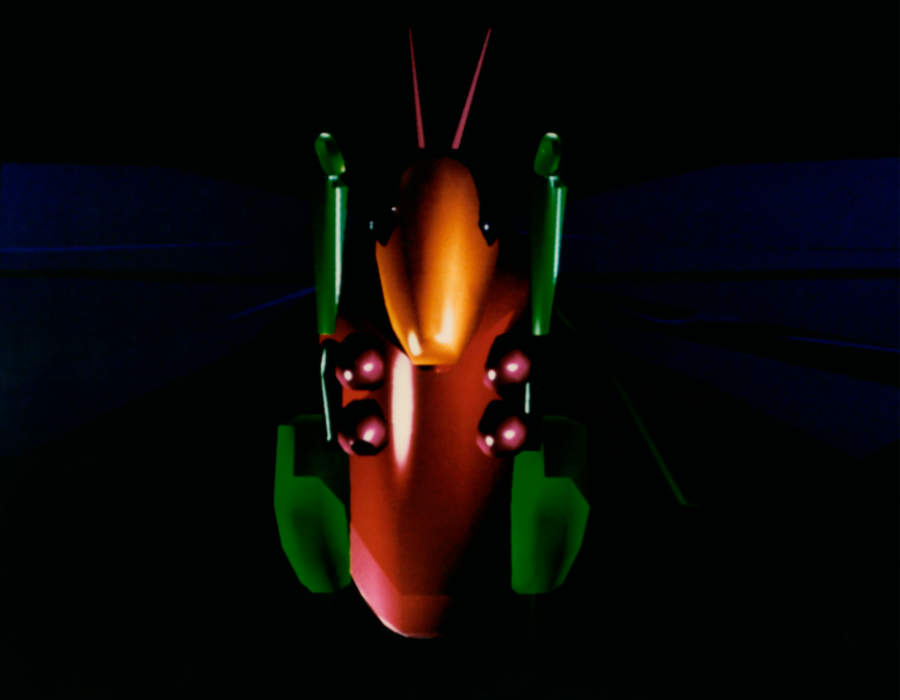 In the middle of 1976 I started spending my evenings at Information International Incorporated, or Triple-I, in Culver City. Gary Demos and John Whitney, Jr., the son of pioneering filmmaker John Whitney, Sr., had negotiated a deal with the company to use its powerful computer systems at night to set up an operation they called the Motion Pictures Product Group, which was the world's first digital film studio.
Compared to Xerox PARC, the Triple-I system was a challenge to operate. But it had many more capabilities, including what was then state-of-the-art 3D animation software and 35mm theatrical-quality film output.
On the down side, there was no pixel-generating framebuffer to pre-visualize what the ultra-hi-res film recorder was going to record. So when it came to making creative decisions, you were literally traveling blind until the film came back from being processed at the nearby MGM Studios film lab, which typically involved a three to four day turnaround — not exactly a realtime working environment.
The experience of working at Triple-I was in many respects similar to what I'd encountered at Xerox PARC. I'd get to the facility sometime after six in the evening after all the day workers were long gone. Usually I'd work for a few hours, then around midnight or one in the morning, Gary and I would take a break and head over to Tiny Naylor's 24-hour restaurant on the Pacific Coast Highway for breakfast.
It was over ham and eggs at Tiny's that Gary initiated me into the fundamentals of how to construct 3D objects and make them move around in space. Then we'd head back to Triple-I and pound away at our keyboards till daybreak.
By the time 1977 rolled around, I'd acquired the chops to build an articulated 3D insect that could walk, jump, and fly. I needed some kind of landscape for my insect to inhabit, so I created a flat rectangle for it.
This simple polygon was my first virtual world.