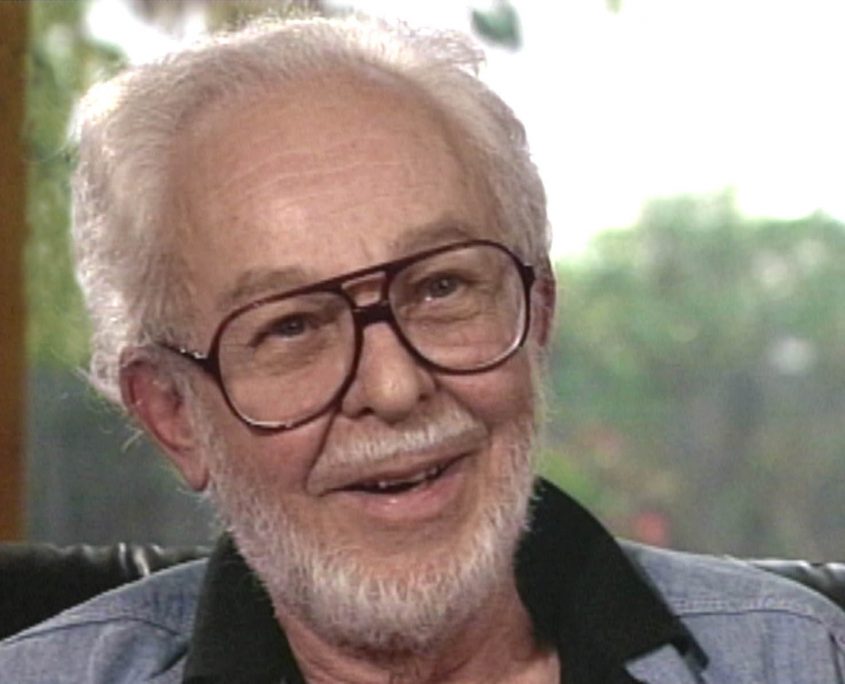 J o h n   W h i t n e y,   d i g i t a l   v i s i o n a r y

One of my great inspirations when I was finding my way as an artist was the pioneering films created by John Whitney, Sr.
John was among the very first artists to understand digital technology would soon become an entirely new medium for human expression.
John and I became friends when I moved to LA in the 1970s. In 1990, I made a short film about his life and work called An Afternoon with John Whitney, which is now in the collection of the Library of Congress.
Toward the end of our interview, John laid out his vision of the coming new medium: "Communication in terms of symbol, in terms of typography, in terms of language, in terms of music and art."
Then he grinned and added wistfully, "In the Twenty-First Century — not today."
An Afternoon with John Whitney
Running Time 18:40