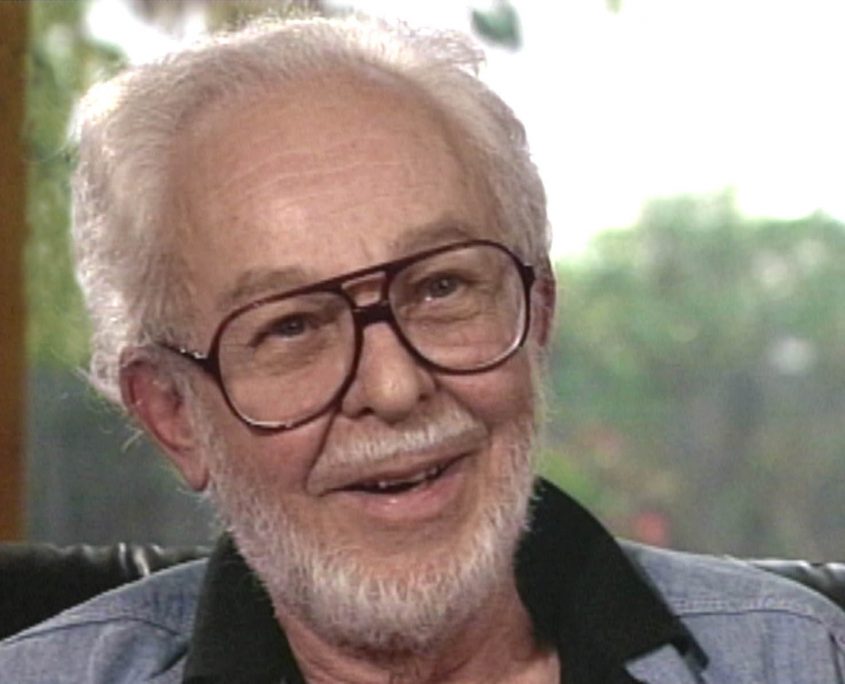 One of my great inspirations when I was a young artist finding my way was the pioneering work of filmmaker John Whitney, Sr.
John was among the very first artists to understand digital technology was not only the next stage in the evolution of moving images, but much more importantly, that it would soon become an entirely new medium for human expression.
John and I became friends when I moved to LA in the 1970s. In 1990, I made a short film about his life and work called An Afternoon with John Whitney, which is now in the collection of the Library of Congress.
Toward the end of our interview, John laid out his vision of the core elements of the coming new medium: "Communication in terms of symbol, in terms of typography, in terms of language, in terms of music and art."
Then he grinned and added wistfully, "In the Twenty-First Century — not today."
And so John's vision of a new art form has come to pass, along with some extra dimensions he never could have imagined: oceans of cat pictures, mind-numbing presidential Tweets, and the destabilization of our collective knowledge courtesy of Fake News.
But for my money, the spirit of John's highly individual approach to art and film is exactly what we need to take us to the next level of  awareness today.
An Afternoon with John Whitney
Running Time 18:40