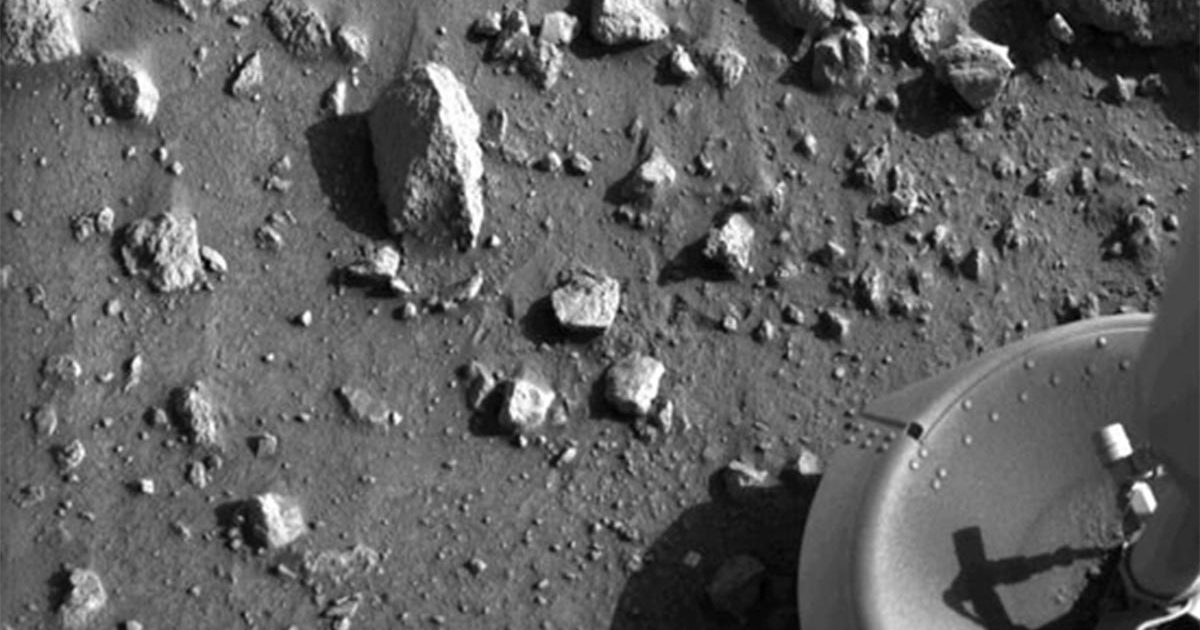 Forty years ago today, on July 20, 1976, NASA's Viking 1 spacecraft landed on Mars.
Viking 1 was programmed to shoot the first closeup of another planet as soon as it touched down and immediately transmit the picture back to the Jet Propulsion Laboratory in Pasadena, California.
Back on Earth at JPL, a couple hundred astrophysicists, engineers, politicians, and journalists stood in front of a row of blank television screens. Until an image appeared on the monitors there was no way to know if the spacecraft had survived its multimillion-mile journey.
Finally, a thin line of black-and-white pixels scanned across the top of the screens.
The line of pixels was followed by another and then another, and another, and another, and another, but minutes later the image was still impossible to make out.
Suddenly there was a collective gasp, and a lone voice hollered, "It's a ROCK!!!"
The crowd exploded into wild cheers. Waves of giddiness swept through the room.
It was one of those once-in-a-lifetime highs you never quite come down from.